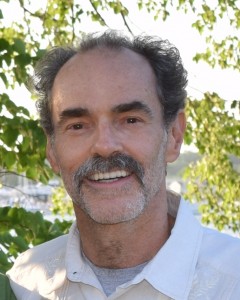 Before becoming a lawyer, James Maloney pursued two careers, first as a merchant marine officer, and later as a paramedic working in New York City's 911 system.  A 1980 graduate of the State University of New York Maritime College, Maloney later attended Fordham Law School in the evening program while working full-time as a paramedic at Saint Vincent's Hospital in Manhattan, receiving his J.D. degree in 1995.  In 2004, after pursuing a self-designed program of study and research in federalism and federal systems, Maloney was awarded the Master of Laws (LL.M.) degree at New York University School of Law.  Since 1999, Jim has made his living as a solo practitioner, and currently concentrates his practice on federal litigation, primarily in the areas of maritime and constitutional law.
Maloney is not only a litigator but also a veteran litigant, having challenged various policies and statutes pro se, most notably in a still-ongoing case that he commenced in 2003 (variously captioned as Maloney v. Spitzer, Maloney v. Cuomo, Maloney v. Rice, and Maloney v. Singas), which challenges the constitutionality of New York's 1974 ban on the possession of the martial arts weapon known as the nunchaku even in one's own home (a misdemeanor for those with no criminal record, and a felony for all others).
Since 2011, Jim has served as a volunteer court-annexed mediator for the United States District Court for the Southern District of New York, where (on good days) he derives great personal and professional satisfaction from bringing opposing parties to settlement without the need for protracted, expensive, and risky litigation.