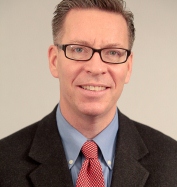 Gregory (Greg) Roberts is Co-Founder and Co-President of UncheckedPower.  Mr. Roberts' direct experience with the family court system as a divorced father and with multiple generations of New Jersey Family Court Judges in his extended family, puts him in a position of deep personal understanding and perspective about the family court system and its fraud & collusion.  Mr. Roberts own uncle, a retired family court judge from New Jersey, stated verbatim: "You will never win against the court whores.  Let your kids go to Oregon or you will lose your life savings."
Professionally, Mr. Roberts is highly respected for his innovative leadership in the building design and construction fields where he excels at Information Technology, Telecommunications, Electronic Security and Audiovisual Systems design and engineering.  As partner of an award winning, professional engineering firm headquartered in New York City, his expertise is sought internationally by financial, medical, academic and corporate institutions seeking state-of-the-art solutions for running their businesses now and into the future.
Personally, Mr. Roberts is, first and foremost, a proud and good father who had to battle the destructive family court system to keep his children from being relocated to Oregon through false accusations and unethical legal strategy.  It cost over $618,000 to battle the family court system in the interest of not becoming a deadbeat dad.  In the end, he received the customary every other weekend and Wednesday night custody.  Mr. Roberts is an avid sailor and yacht builder, having built a 57' aluminum yacht with a small team of volunteers. The 22,000 hour, 3.5 year project resulted in the yacht, Camaraderie, which was awarded class Concours d'Elegance for quality design and construction by the prestigious Antigua Classic Yacht Regatta.  It was subsequently sold for the children's college fund which was then pirated by the family court legal system.  The construction story received broad coverage in The New York Times.
Mr. Roberts' affinity for challenging, complex and arduous projects, his passion for networking and the power of the press, and his aversion to abuse of power, greed and inequality make him particularly well suited for helping UncheckedPower put checks and balances back in the judiciary.
"As long as there are men & women with integrity, character and strength, there will be the will to stand firm and fight for family, freedom and fairness." Greg Roberts